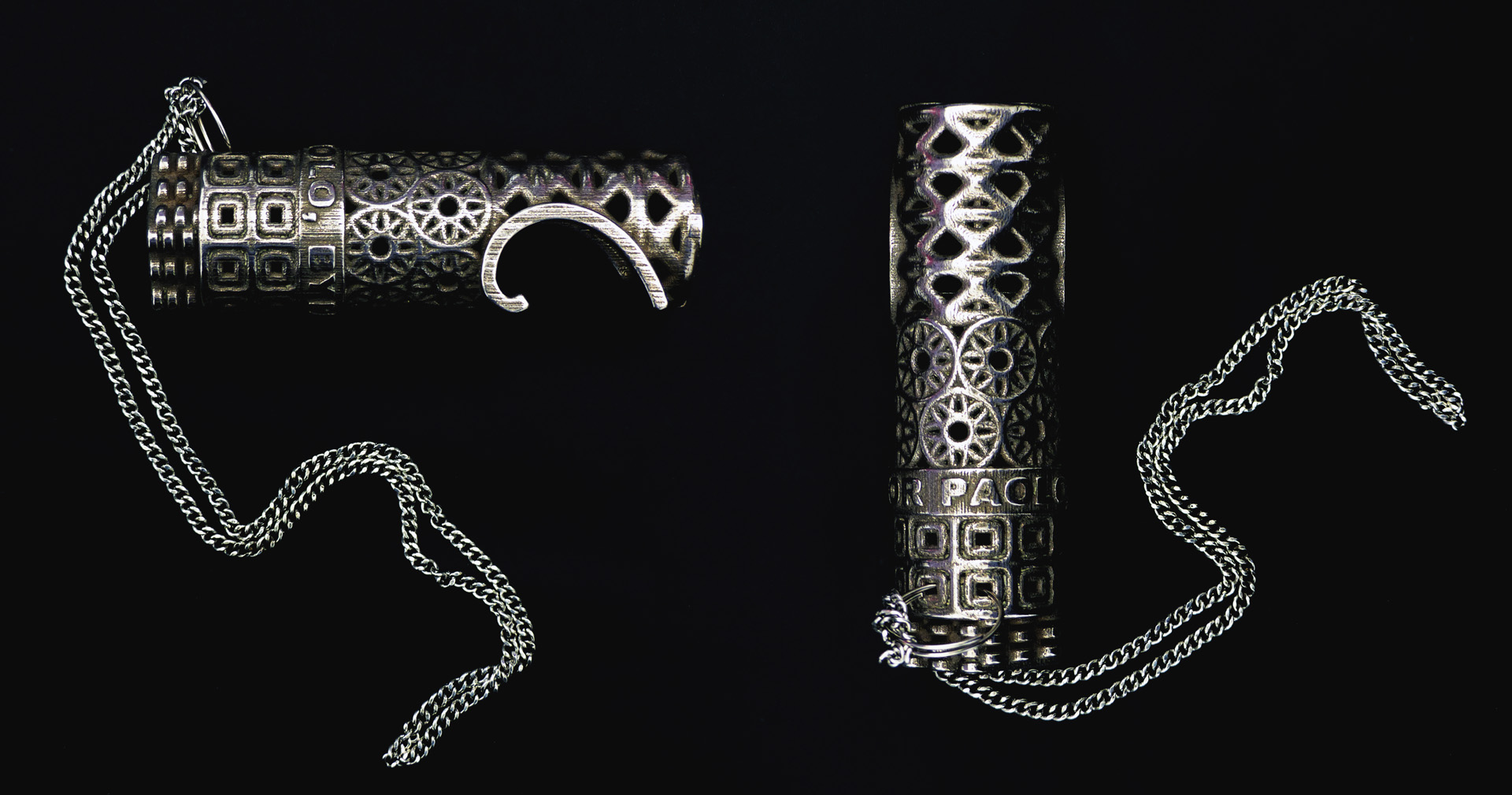 After having done a couple of commissioned 3D printing projects, I decided it was time to move on to new material realms. This project was rather experimental, and helped me to grasp the proper worklow for stainless steel infused with bronze.
At the end it became a gift for a friend of mine, who happens to be the owner of a large well known biscuits production company in Italy (company name has been removed from the images due to copyright reasons). I had set up myself a task, to design the bottle opener in a way, that it could even be used as a kick off idea for marketing purposes (trade faires etc.). Hence I decided to work with the basic shapes of the biscuits the company produces, to construct the "skeleton" of the bottle opener out of these. Secondly, a plastic prototype has been manufactured by Shapeways (one of the largest 3D printing companies), and a few design changes have been introduced.
The final product has been manually polished, and a chain has been attached.
This was a fun an interesting project which helped me to gain a deep knowledge of working with 3D printed stainless steel.